As in. It's live. You can listen to it basically anywhere that podcasts play.
For a weekly adventure into fully alive motherhood, freedom keeping, and entrepreneurship chats with Chelsea and many Brimworthy guests treat your ears here!
The Brimworthy Podcast is for the lions and lighthouses of the world! It's for the mothers, the women, the homemakers, and the entrepreneurs who are standing up for freedom- people who are ready to live and build a wider life. Listen in to the show to hear how you start living a Brimworthy life- it's more possible than you realize.
Listen on: Apple Podcasts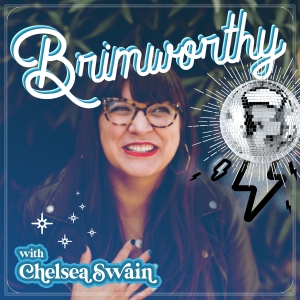 xo,
Mama Chels